Room Design
Updated 9/20/22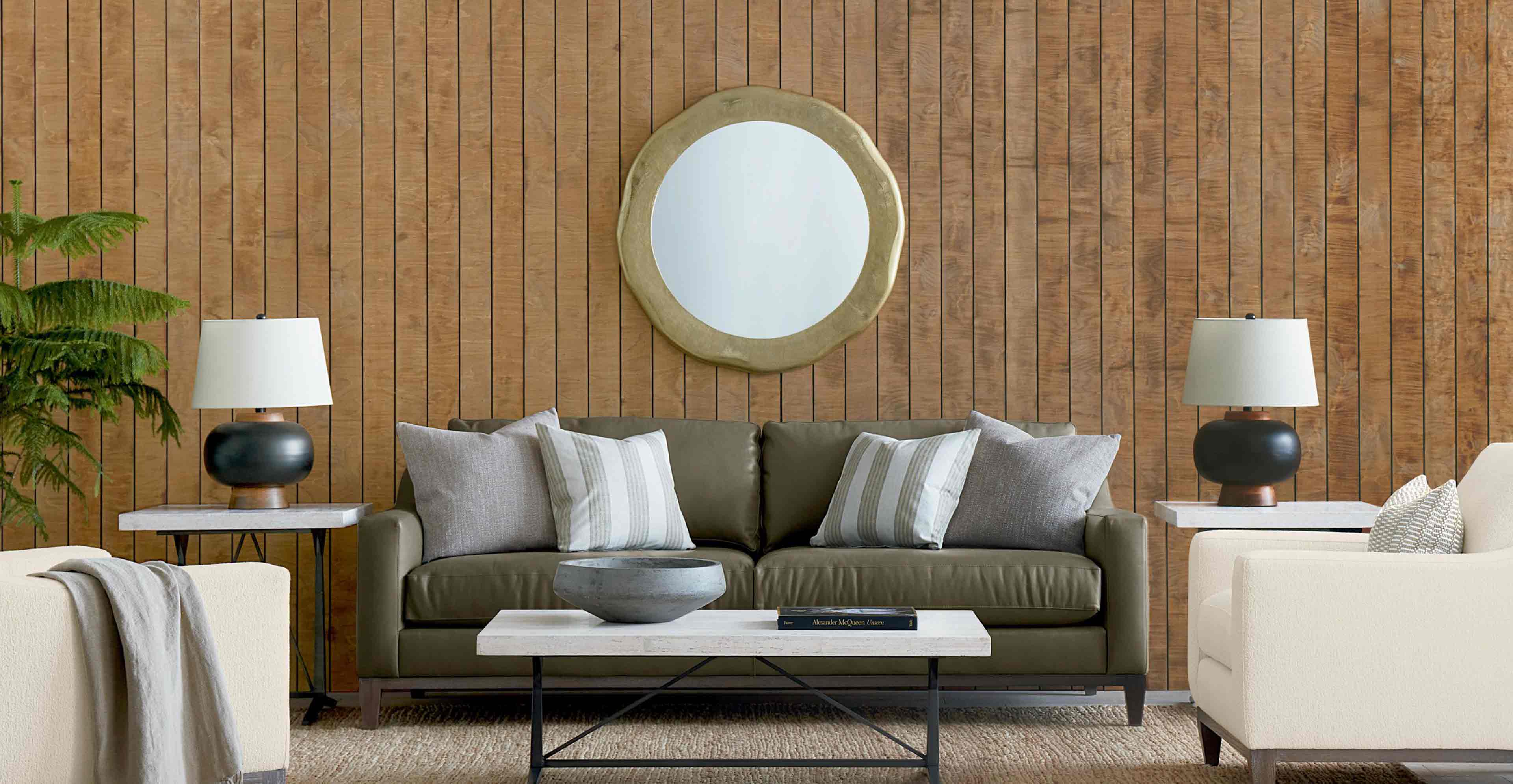 Don't wait for inspiration to strike before planning a room design. In this guide, we'll show you all of the essentials, step-by-step, including project planning, layout creation, basic Feng shui principles, and the main interior design styles.
Room design planning
The best way to approach planning your room is by going in with a clear sense of what you want the purpose of the room to be. Below are some tips for room designing your room based on room type.
• Goals: Without defining goals, the room planning process can become scattered. Before planning a room design, think about how you'll use the space. Are you hosting big get-togethers or intimate conversations?
• Limitations: Before you begin shopping for new furniture and decor, it's important to make sure that you measure your room and note where the entrances and windows are and how much room there should be for getting around.
• Ideas: Look back at your goals for the room, look at your available space, and brainstorm room designs that bridge the two. Once you have those measurements down, think about you'll use the space should dictate your design, and not the other way around. See below for helpful design tips
• Sketches: Create a sketch of your design ideas. If designing with a pen and paper isn't fun, check out our floor-plan creator that makes room design easy. Using your room specifications, you can create a room in the correct shape and preview how it'll work within the space before you even buy a thing.
Room types
Ready to begin filling it with new furniture arrangements? Not just yet! Before you begin placing furniture, consider a few space considerations:
Living room design
Living rooms can be tricky because furniture can be arranged for optimal television viewing, good conversation, or to take advantage of a focal point, such as the view or a fireplace.
• Sofas: Put your sofa against or parallel to the longest wall. A long sofa on a short wall can diminish your space and look crowded.
• Chairs: Chairs can be more versatile than loveseats. They are easier to rearrange, so some people can watch television and others can chat. Just make sure you include plenty of tabletop space!
• Recliners: If you have reclining furniture, remember to allow need extra space in front of and behind those pieces. For armchairs, add another two inches to the clearance on either side.
• Rugs: Bring the room together with a coordinating rug. If you have multiple "zones"—say, a conversation area and a separate spot for lounging and watching television—you can break them up with two rugs.
• Walkways: Allow at least three feet for walkways through the room, allowing people to walk through the space without feeling cramped. For minor avenues, allow at least 18 inches.
If you are interested in more living room tips, check out this guide to living room design.
Dining room and kitchen design
Dining rooms are actually fairly easy to arrange since there isn't a lot of "must-have" furniture beyond the dining room table and chairs.
• Table: Look for a dining room table with dimensions that parallel the walls of your room. Your table should be centered in the room, but leave plenty of space between the edge of the table and the walls or furniture. You don't want your guests to feel trapped in their chairs!
• Furniture: Taller furniture, such as china cabinets and etageres, will work best against the longer wall. Long pieces like servers and credenzas will draw attention to the windows on shorter walls.
• On the table: Each person sitting at your table should have about 24 inches of space.
• Around the table: Leave 30 to 36 inches behind each chair to allow room for guests to get into and out of chairs easily, and for other guests to walk behind an occupied chair.
Bedroom design
Most people spend a third of their lives in their bedrooms. Good bedroom design will help you get better sleep and feel better the rest of the day.
• Bed: The way you arrange your furniture in a bedroom depends on the size of your bed and the location of your windows.
• Headboard: Placing your bed directly across from the entryway makes a beautiful headboard the center of attention. If this isn't possible, opt for the longer wall, since that gives you room for a bed and a nightstand for each person.
• Nightstands: Deciding on the right nightstand size will determine how much floor space and bed width you will have.
• Floor Space: You'll need about 18 to 24 inches on each side to allow for making the bed, and 30 inches on the side you'll use to get into it. If you have two twin beds, put them at least 18 to 24 inches apart.
• Closet: Leave about 36 inches of space open in front of your closet – you'll need that room to get items in and out of it without banging your elbows or bumping into furniture.
Office design
If you do much work or a creative pursuit at home, maximizing the functionality of this of a home office can help you be more productive. When designing an office, tips below in mind.
• Desk: If possible, try to prevent facing your desk or chairs in front of your desk with their backs to the well, as this can make people feel uncomfortable.
• Paint Color: For maximal focus, go with neutral colors for your office wall. There are many studies that have shown that a predominantly white or light grey environment improves focus by removing mental stimulation.
• Window: Try to arrange your desk facing either out the window or at a minimalistic piece of artwork. Against a neutral background, this can help center yourself.
For a more comprehensive guide on this topic, check out this guide to office design.
Room size
The size of your room will determine what size furniture you'll need and influence how you create your room layout. Below are some room design tips for rooms with different shapes and sizes:
Designing Open Rooms
• Furniture: Arranging your furniture away from the walls can prevent the room from seeming like it has too much space in a way that is detrimental and makes people feel distant.
• Alignment: In an open floor plan, flow is extremely important (see below). Make that your furniture is not only placed symmetrically, but it corresponds with the overall energy of the room.
• Separation: In open rooms, you can break areas down further to improve the feel of the room. For example, in an open living room, you can separate one part of the room from another by using a sectional sofa as a divider, while then placing a small table in a corner area. For more on this topic, check out this article on open floor plan design.
Designing Small Rooms:
• Accent Pieces: The use of accent rugs or oversized wall art can expand the room, making it look and feel larger due to the vibrancy created.
• Storage: In small rooms, you can maximize space by getting the most out of your furniture in terms of storage. Pieces like storage ottomans and tall consoles create more storage room without taking up more space.
• Alignment: Horizontal wood planks or horizontal patterns in your paint scheme can make any small room feel larger. If you use paint, make sure that the colors don't clash with other design elements in the room.
For more on small space arrangement, check out this guide to small room design.
Room shape
While room size is often taken more into consideration when developing room layouts, the shape of the room is just as important, as it affects the flow, angles, and space usage of a room. For example, you would design a long, narrow rectangular room differently than you would design a wide-open square room. Below are some tips for designing a room based on room shape:
Rectangular-room design:
• Paint Color: Avoid dark-colored paint and maximize windows to increase the amount of light in your rectangular room. This can make a narrow room feel wider.
• Furniture: In order to make room for people to walk, you may want to choose more short pieces, such as loveseats or accent chairs.
• Décor: In order to prevent the feeling of clutter, you may want to avoid having too much décor when designing a rectangular room.
Square-room design:
• Alignment: Make sure that your furniture is aligned from figures across from it, whether you choose a perpendicular or diagonal layout.
• Seating: You can make square room design less angular by using various types of furniture for seating, which can break up the layout just enough.
• Furniture: Make sure square rooms have a centerpiece, which can tie together the layout and prevent the room from feeling awkward.
Room color
The color scheme you choose for a room, which is based on a color palette, is extremely important for a room's overall visual design. Below are some room-color ideas to consider when designing a room. For more on color theory, as well as creating color schemes and color palettes, check out this guide to picking a color.
• Living Coral is the new neutral, pair it with greys and naturals for a calming palette, or can combine it with bold colors like navy, forest green, or citrine.
• Stark white and warmer neutrals.
• Powerful aqua paired with soft pinks or pastels.
• Muted purples with neutrals.
• Blue-toned grays and warm woods.
• Tangerine paired with cerulean blue.
• Misty and moody blues with calming grey or purple undertones.
• Optimistic colors like bold yellow and orange.
• Off cream, beiges and almost whites.
• Jewel tones of emerald, sapphire, aquamarine.
• Deep greens inspired by nature.
• Wood-inspired shades that take on ash, maple or pine tones.
• Deep berry reds.
• Gray-infused navy, purple and brown.
• Creamy rust.
• Mushroom or pewter.
Room materials
An art or design medium are the materials used in the design. The most common room design materials are various forms of fabric, leather, wood, metal, glass, and synthetic substances. Below are some tips for how to incorporate the effective use of media in your room design:
• Natural stone needs a modern line.
• Floral fabrics and wallpapers offer calm and serenity.
• Patterned fabrics appear cleaner and brighter now.
• Materials from nature add visual texture and make indulgence feel more acceptable.
• Geometric patterns are strongest when they're perfectly imperfect.
• Mixed metal accents limit to three appear timeless and tasteful.
• Copper lighting (in small doses).
For more specific information on incorporating media into your room design, check out these articles on sofa materials and wood quality.
Furniture style
Furniture style is an important part of room design, as furniture is an object that has a certain function, but is certainly something that can be effectively designed. Check out the furniture style tips below: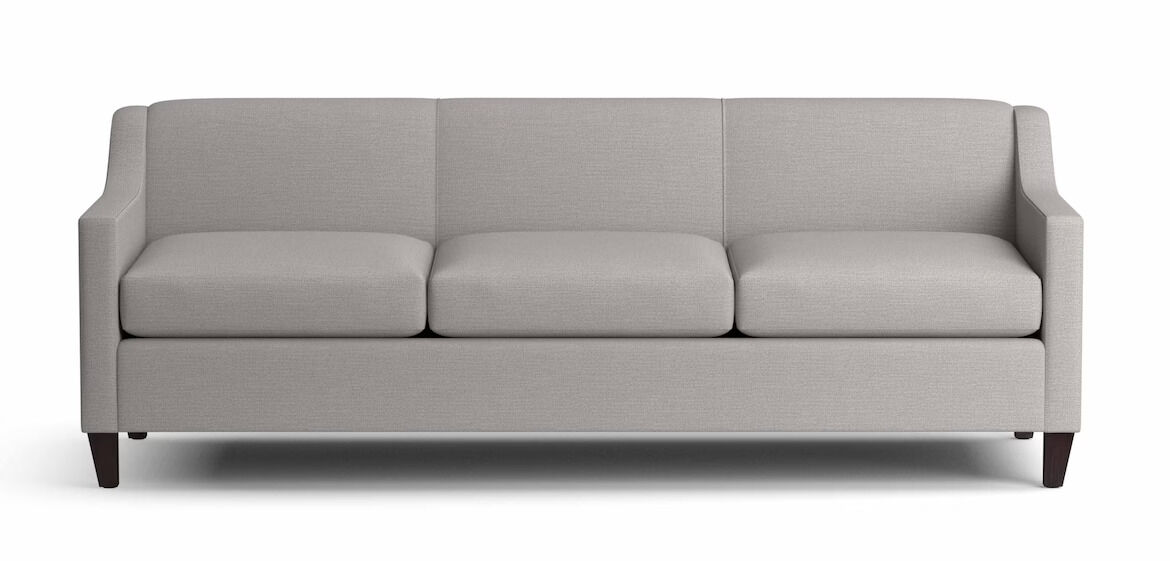 • Exceedingly comfortable furniture and carpets are perfectly at home now … no skimping.
• Handmade custom furniture … it too has a story.
• Tufted velvet armchairs, sofas, benches, brass accents.
• Curvy designs inspired by the rounded furniture of the 1970s.
• Vintage glamour and vintage treasures that feel authentic but modern.
• Art Deco furniture and textile designs.
• Small details in upholstery make a difference: contrast piping, contrast stitching, flanged seams.
• Passementerie and modern takes on trim, bullion fringe, and tie-backs look very 'hip' again..
• Cozy bedrooms with upholstered headboards and footboards that feel like a warm hug.
• Modern classics look best with a bit of casual glam.
• Compact and multifunctional furnishings for urban dwellers are more innovative than ever.
• Sustainable and handmade accessories make you feel more in touch with the earth and your roots.
• Innovative uses of metal like gold, brass or blackened metal are super interesting.
If you are interested in learning about furniture design, check out this guide to furniture style, and this reference on all of the different furniture types.
Room décor
• Rooms that tell a story, that have a personality, and that have a lot of souls.
• Light and airy spaces -- soft minimalism. Organic materials and linens keep the room light, fresh and current. Light wood floors in birch, beachy white, light oak make an easy transition from casual to luxe.
• Foundational 90% white/10% color palette looks confident, fresh, and youthful.
• Jewel tone fabrics, accessories, and rugs against a backdrop of white architectural elements ups the drama.
• Eco-friendly decorating – live plant walls, recomposed marble, energy-saving appliances.
• Boho is back (did it ever leave?) … the boho vibe lives in vintage modern and curved lines.
• Bold black bathrooms are evocative of a spa.
• In the kitchen, vaulted ceilings and warmer, darker countertops like wood and marble steal the show.
• Overall, statement ceilings with or without beams are literally taking some rooms to new heights.
Interior design style
According to Heather Moore, Stylist for Bassett Furniture, art and accessories do a lot to express your style in interior design. She says one way to think of these personal touches is "like putting on your jewelry before you leave the house." That little bit of extra sparkle says you're ready to face the world, and it's the same in your home.
Pro tips to incorporate your personality into the visual design
Moore offers several suggestions of ways to use art and accessories to personalize your space:
Feature a "statement piece,": According to Moore, a statement piece is generally "anything that kind of speaks to you – of a large scale." An example might be "an awesome large piece of art," or even an oversized or eye-catching plant. Moore herself has a colorful 1970s pachinko pinball machine, custom framed and mounted in a corner of her living room. Like any statement piece, it may not be the first thing you see in the room, but it's a conversation starter. If you're looking for your own statement piece, you can scour antique markets or your own storage closet. Or choose a large scale artwork or mirror from Bassett Furniture's collection. If it pleases your eye, it makes a statement about you.
Choose art that reflects your personality: Moore suggests that many people take photos from life or vacation and enlarge them, and create some personalized wall art. Whenever it comes to choosing artwork, pay attention to what pleases or attracts you. Within the Bassett Furniture art collection, there are options for all kinds of expression – contemporary art, abstract paintings, black and white photographs, and more. Moore suggests that if you have an interest or are very opposed to a certain type of art, those preferences can quickly guide you quickly to an accent that works well for your room.
Make color a focal point: Give your design the "glamily" room vibe: sturdy-yet-stylish furniture with sexy patterns, textures, and colors.
Push minimalism to its boundaries: For a minimalistic take on the mismatched concept, focus on a neutral color palette with differing finishes. If you have pale wood floods, copper fixtures may work nicely. If your floor is more of a neutral color, mix it up with a brightly colored coffee table or side table.
Display your interests. To keep a room from feeling sterile, add little collections like matchbooks, ticket stubs, or shells. Even if you're not a collector, there is "probably something you're interested in. If you like creating cocktails, make your bar set up on a credenza in the room, and make it a fun focal point with fun glassware and pretty bottles." Even the books you display reflect your interests.
Decorate with mirrors: Not only do decorative mirrors add an authentic touch to your space, but they also make a smaller room feel more spacious and open. This emphasizes openness, so even if you have a smaller living room or bedroom, find mirrors to spruce up your wall.
Incorporate mixed-media: Decorating with wood and metal for an industrial twist on Merge the sophisticated, classic elements with an even more elegant metallic sheen. If you're not ready to commit to a fully industrial look, the natural wood color brings the aesthetic back to an earthy feel. Who says you can't mix country chic with contemporary furniture trends?
Add a credenza: Make sure your credenza is the centerpiece of the room, whether you use it for extra cabinet space for plates and mugs, as a holder for records and knickknacks, or any other purpose. Consider how you can put your favorite items on display to capture your style and make a classy—and functional—statement.
Create layers: To keep your decor inviting and comfortable but still personal, Moore suggests layering small accessories, like a throw blanket or a decoupaged tray with an interesting motif.
Accent your design: One rule of thumb is to "buy neutral furniture and play with art and accessories," since it can be cheaper and easier to change these items seasonally or as your tastes evolve. If you like a certain "of-the-moment" shade of blue, she suggests using it in your pillows, throws, and wall art, and if you get tired of it in a few years, it will be easy enough to change. However, like all advice, "if it's not you, don't do it."
According to Moore, "On a personal level, I love all different textiles, like shibori print throws folded over the back of sofa, or a fur throw. That's a nice way to incorporate life and style." Since color and pattern in accessories make great finishing touches, Moore suggests, "Bassett has so many different fabrics! You can bring out your personality in those. Tons of patterns that run the gamut from a modern floral to a traditional floral, funky and eclectic patterns, shibori prints, animal, and more."
Achieving the right balance of style and personality is an art. Some rooms need a little more personality, and others have so much going on that nothing sticks out. According to Moore, "That's where a design consultant from Bassett can come in handy."
Balancing your design: The purpose of adopting Feng shui, or "wind and water" in Chinese, is to bring your surroundings into balance through harmonizing them with an optimal "flow".
Bringing it all together with Feng shui
Face seating toward open areas: Furniture should be arranged so those seated in shouldn't have to turn to see who enters the room.Facilitate conversation: While it's important that seating is oriented toward the main entrance, it's equally important that they are placed close enough together to allow for a natural conversation.
Focus the room's attention on a centerpiece: Focus on something that provokes conversation and builds relationships. A fireplace, television, coffee table, or artwork can be a focal point in your living room.
Maximize light: Use ambient light wherever possible, and avoid fixtures that point straight down or act as spotlights, as natural lighting helps to maximize the flow of energy and warmth throughout your home.
Invoke natural elements: Add décor that corresponds with natural elements. Soft natural colors, including light blue, lavender and soft green also invite harmonious and tranquil energy into your room.
Your Style, Bassett Furniture Has It
Bassett design consultants are experts at helping you find a statement piece, a great fabric, or artful accents that show who you are and what you love. If you're ready to make your room shine with personal style, set up an appointment with a Bassett Furniture design consultant today.